On 3rd November 2016, China Carbon Forum together with Deutsche Gesellschaft für Internationale Zusammenarbeit GmbH (GIZ), held an event on "Emerging Trends in Green Finance in China". This invitation-only event continues the Low Carbon Leadership Network event series, jointly organised by Deutsche Gesellschaft für Internationale Zusammenarbeit (GIZ) GmbH and China Carbon Forum (CCF), and is supported by the Global Partners for Germany / Alumniportal Deutschland program as well as the Emerging Markets Sustainability Dialogues.
The event featured a welcome by Mr Ralf Becker, First Secretary at the Embassy of Germany in China, and an introduction of GIZ's work on green finance in China by Ms Nina Roth, Senior Advisor Sustainable Finance, GIZ. This was followed by an expert panel discussion, including Mr. Liu Jialong, Research Fellow, Green Finance Committee; Dr. Joachim von Amsberg, Vice President – Policy and Strategy, Asian Infrastructure Investment Bank; Dr. Guo Peiyuan, Director & Co-Founder, Syntao; and, Mr. Calvin Quek, Head of Sustainable Finance Program, Greenpeace (Moderator).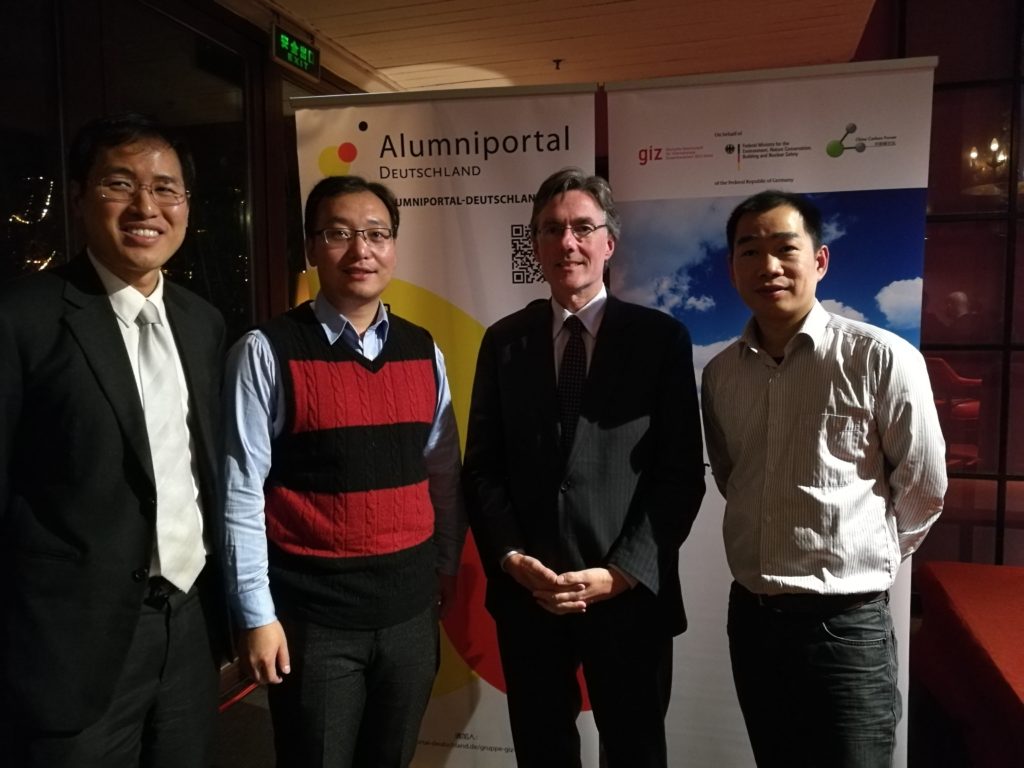 For record of discussion and Executive Summary, download the PDF:Â Emerging Trends in Green Finance in China.