ANNOUNCEMENT FOR the 2019 CHINA CARBON PRICING SURVEY PROJECT
June 10, 2019

CCF is glad to announce that it will be releasing the commencement of the 2019 China Carbon Pricing Survey Project. Its survey will be released in the coming weeks and expert-level roundtable discussions (invitation only) will take place this summer. We look forward to updating you in due course.
---
APPLICATION CLOSED
May 30, 2019

The application for China Carbon Forum's General Manager is now closed. Many thanks for your interest in our organisation.
---
EVENT
November 15, 2018
CCF, together with the EU-China ETS Platform, co-organised an event titled "Towards decarbonisation: The future of emissions trading in China and the EU".
The event featured opening remarks by Mr Jiang Zhaoli, Deputy Director General, Department of Climate Change, Ministry of Ecology and Environment, followed by a keynote address from Ms Vicky Pollard, Environment and Climate Counsellor, EU Delegation to China. Ms Pollard then joined a distinguished expert panel to share insights on the future of emissions trading in China and the EU, including Ms Zhang Jingjie, Director, Department of Industry Planning, Environment and Resources, China Electricity Council; Ms Liu Shuang, Program Director, Low Carbon Economic Growth, Energy Foundation China; Ms Li Jin, Assistant President, Shanghai Environment and Energy Exchange; and Ms Zhao Xiaolu, Program Manager of Climate Change and Carbon Pricing Program, Beijing Representative Office of Environmental Defense Fund. The panel was moderated by Mr Huw Slater of China Carbon Forum.
A record of the discussion will be available soon for downloaded here.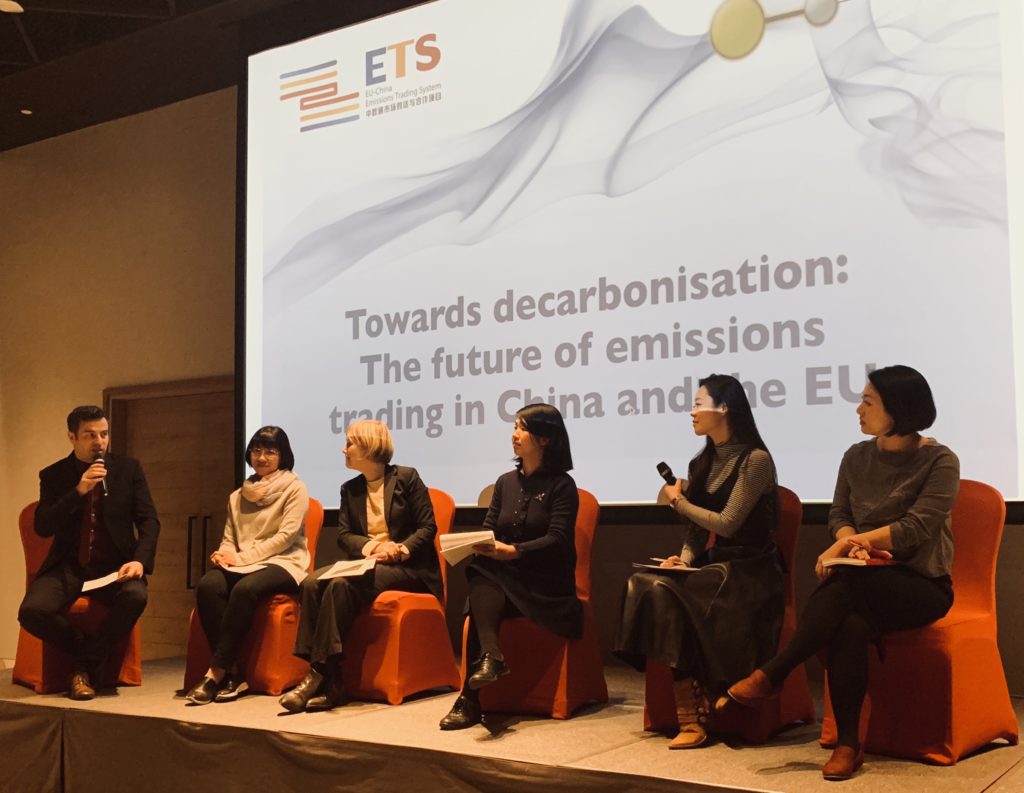 ---
2018 China Carbon Pricing Survey
Report