Position open
General Manager
The China Carbon Forum is seeking expressions of interest from suitable candidates for the position of General Manager. The position would suit a dynamic, self-motivated individual looking for part time to full-time work in Beijing for at least 24 months with the opportunity to contribute strong organisational and business management skills to the cause of international dialogue on climate change issues.
If you are interested to apply, please see attached a detailed Position Description and Application Form. Interested candidates should submit an application without delay, preferably before 18th February 2019.
---
EVENT
November 15, 2018
CCF, together with the EU-China ETS Platform, co-organised an event titled "Towards decarbonisation: The future of emissions trading in China and the EU".
The event featured opening remarks by Mr Jiang Zhaoli, Deputy Director General, Department of Climate Change, Ministry of Ecology and Environment, followed by a keynote address from Ms Vicky Pollard, Environment and Climate Counsellor, EU Delegation to China. Ms Pollard then joined a distinguished expert panel to share insights on the future of emissions trading in China and the EU, including Ms Zhang Jingjie, Director, Department of Industry Planning, Environment and Resources, China Electricity Council; Ms Liu Shuang, Program Director, Low Carbon Economic Growth, Energy Foundation China; Ms Li Jin, Assistant President, Shanghai Environment and Energy Exchange; and Ms Zhao Xiaolu, Program Manager of Climate Change and Carbon Pricing Program, Beijing Representative Office of Environmental Defense Fund. The panel was moderated by Mr Huw Slater of China Carbon Forum.
A record of the discussion will be available soon for downloaded here.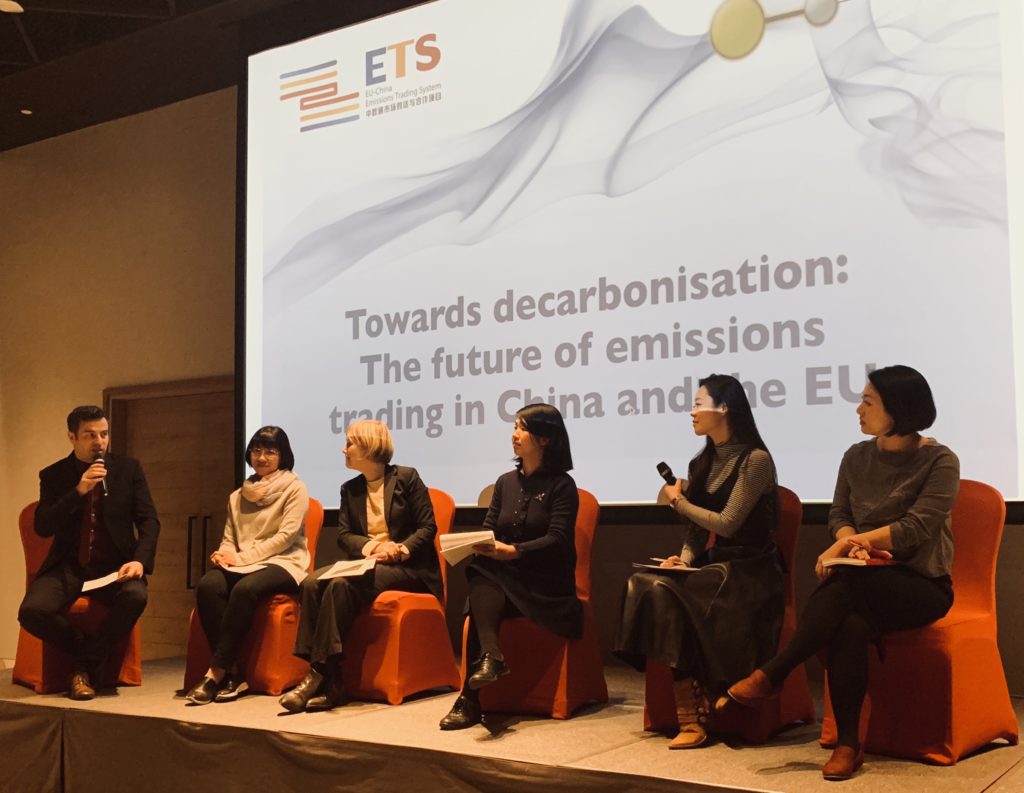 ---
2018 China Carbon Pricing Survey
Report