The CCF Secretariat is responsible for managing the organisation's day-to-day activities, including events, research work and partnership management.
Peter Edwards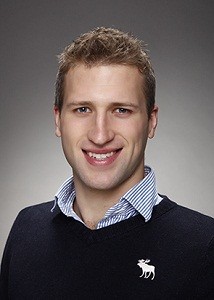 Peter Edwards is the General Manager of the China Carbon Forum, responsible for its overall business development and organisational management. He has over 5 years' experience in energy related fields, and is a former 'nucleargraduate.' He has been based in Beijing, China, since January 2012, where he has enjoyed high-impacting roles with the British Embassy and the European Union Chamber of Commerce in China. After graduating with Honours in Business Management from the University of Wales, Aberystwyth, Peter worked in Project Management positions across the UK's nuclear industry under the Nuclear Decommissioning Authority's flagship 'nucleargraduates' programme. After a successful secondment with the British Embassy's Climate Change and Energy section in Beijing, he worked for its trade and investment arm, UKTI, leading high-level nuclear investment delegations between China and the UK, before working extensively at the European Union Chamber of Commerce in China – advocating on behalf of foreign businesses operating in China's energy sectors. Prior to his role at the EUCCC, Peter volunteered at a non-profit, educating children about water scarcity, and advised venture capital firms on foreign clean-tech investments in China.
Huw Slater
Huw is CCF's Research and Projects Manager. In addition to managing CCF's regular events on low-carbon topics in Beijing, he works on CCF's research projects and produces the regular CCF Insights research notes. Huw has been based in Beijing since 2011, first working with Chinese NGO Institute for Environment and Development on climate change adaptation policy in China, and then researching Chinese carbon markets. Previously Huw has worked with an Australian National University (ANU) research team and the World Bank, reporting on Climate Change and Fiscal Policy as part of the APEC Finance Ministers' Policy Initiatives of 2008. Huw has a Master of Asia Pacific Studies and a Master of Climate Change from Australian National University.