On June 26th, 2017, China Carbon Forum, together with GIZ and the Royal Norwegian Embassy in Beijing, co-organised an event, "Mitigating transport emissions: European and Chinese perspectives". The event was part of the China Low Carbon Leadership Network (LCLN), an event series jointly organized by CCF and GIZ since 2010.
The event featured opening remarks from Mr. Vidar Helgesen, The Royal Norwegian Minister for Climate and Environment, and a presentation on 'Decarbonization of Transport in Germany' by Mr. Martin Schmied, Head of Department, Transport, Noise and Spatial Development, German Environment Agency. The two speakers were then joined by an expert panel, including Dr. Jiang Kejun, Director, Energy Research Institute (ERI) and Dr. Yin Zhifang from the China Urban Sustainable Transport Research Center, Ministry of Transport. The panel discussion was moderated by Mr. Robert Earley, COO, MotionEco.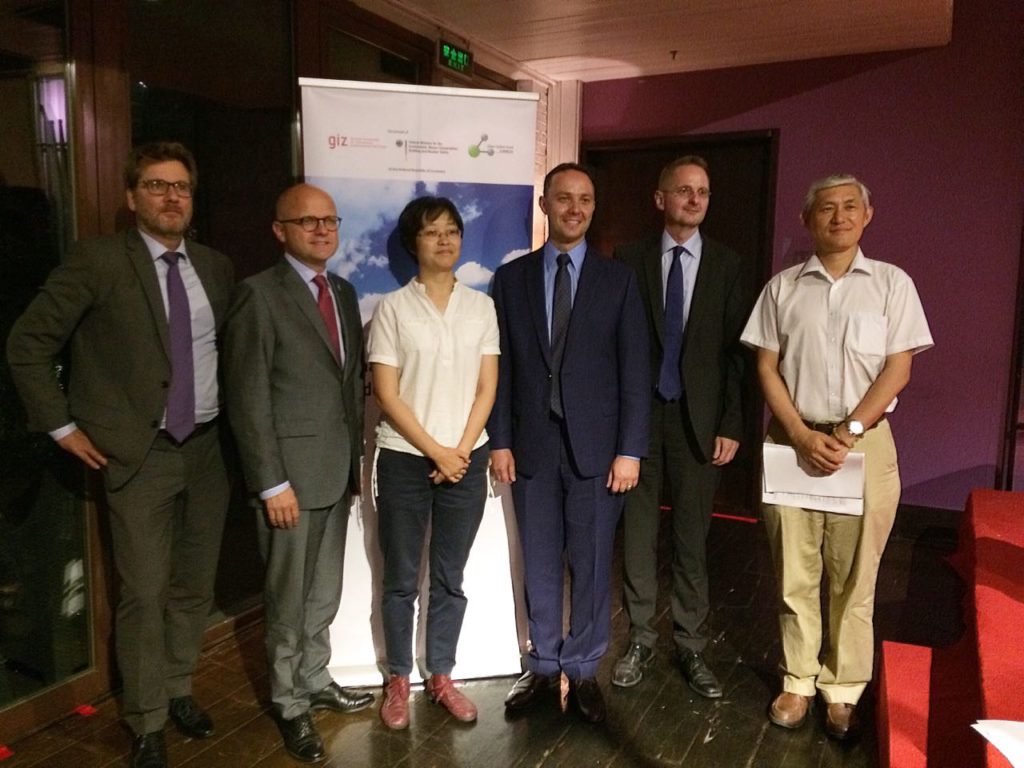 For a record of the discussion, download here.